… a brief explanation of our capabilities with AVEVA solutions
By Raghu Krishnamoorthy
I recently had a customer who wrote to me: "I quickly looked at the TecSurge website, and as I expected, it is very Intergraph centric. We are in the process of taking on AVEVA tools as a core technology. Can you give a brief explanation as to the TecSurge capabilities around the AVEVA portfolio?"
I think that comment is fair in that there are more examples of projects we have completed for customers with Intergraph technologies than for AVEVA. However, this is not reflective of our expertise and capability within the company and indeed, more materials will be coming to the website as we support more customers that use AVEVA applications.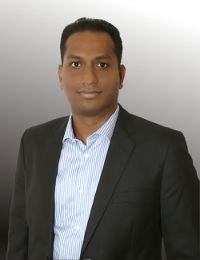 Raghu Krishnamoorthy, Projects Service Manager & Lead Solution Engineer for TecSurge, is based in Singapore. Prior to joining TecSurge, Raghu worked with CAXPerts and JGC. He has extensive experience across the full range of Engineering Applications. His forte is PDMS / S3D / Navisworks / SPR / Spoolgen / IM as well as project specific solution development.
Some examples of AVEVA application services already described on our website include:
Additionally, areas of activity that are completely vendor neutral are OnDemand – user and admin support delivered as a managed service and Academy – eLearning based training.
I think it is also useful to requote the paragraph on our "Expertise" page:
"TecSurge retains independent and cross platform expertise with all leading engineering software providers, so that we can objectively offer the best services and solutions to our clients. Our team has expertise in commercial software from companies such as AVEVA, Bentley, Intergraph and Autodesk. Our experts support any and all technology platforms based on your needs, in order to provide objective and trusted advice."
This gives us a great advantage when required to support the mix of applications from different vendors which is commonly the case for our customers. I have noticed that even primarily AVEVA customers are often using selected products from Intergraph. Our approach is it to support customers without any hidden agenda and not to favour any specific vendors, but to provide advice independently.
Intergraph is the market leader in this industry and has the broadest product portfolio, meaning that Intergraph customers and applications will always represent a substantial proportion of our services work. Nevertheless, we have strong expertise with AVEVA products especially around PDMS and E3D today, and expect to continue to develop further skills with AVEVA products in the future.
We are well equipped especially around these products with our OnDemand and professional Services. Should you have requirements for AVEVA products which are not covered at this stage, we're very keen to work with you to broaden our expertise and experience.
If you're interested in discussing how TecSurge can help your business, please leave a comment below or contact us today.