A fantastic Intergraph PP&M user conference
By Srikanth Balakrishnan
Recently I had the opportunity to attend my first Asia Pacific User Conference hosted by Intergraph PPM and was impressed to learn how they helped customers to overcome project challenges successfully across all the phase of projects value chain.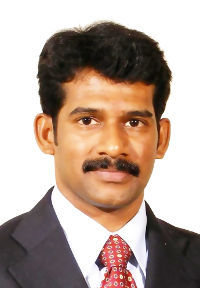 Srikanth Balakrishnan, Solution Engineer at TecSurge, has a total of 8 years' experience in the field of Engineering, Design and Construction. He is based in Singapore, where he lives with his family.
I have discovered how we can gain from the technology solutions giving improved project quality and valuable time savings, that we can in turn pass on to our customers.
The key benefits that I got from the conference are:
How to create, manage and visualize complex data through Intergraph solutions for Procurement, Fabrication & Construction, Engineering & Schematics, Information Management, Integration, Collaboration & Interoperability including Intergraph CADWorx & Analysis Solutions, Intergraph Smart 3D and Intergraph SmartPlant Cloud.
How to grow my technical knowledge and professional skillset giving me & TecSurge the edge we need in our industry. I grew my understanding from the expert speakers addressed to relevant topics: EPC's, Fabricators, Owner Operators, Construction companies.
How to connect with others in our industry to gain competitive insights that we can apply to our own upcoming projects! I took advantage of the networking opportunities to interact with peers, the industry experts and technology developers. Also I participated in discussions with matching workflows and who have the same experience as we in their business. We had the interactions with attendees of conference, the speakers, experts of Intergraph and authority leads under one roof that this conference given the opportunity.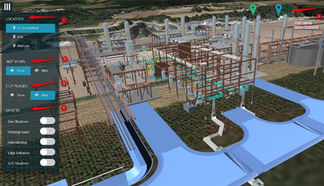 We also got the new release updates about the software and 2017 forecast and upcoming event updates.
In my opinion the new release with 3d rendering and "clip and view" with "data and details view' feature was really a milestone and will be fantastic to use; I went and got a screenshot from the Intergraph Website demo link so that you can share my excitement! Since it is 3D rendering it will load slowly. Click the 3 lines icon on the left top for options panel and explore. Thanks to Intergraph!