Sharpening my skills
Franklin E. Mira
Cebu, October 4th, 2022. What a treat! I attended the HxGN Live conference at The Peninsula Manila last week together with ten of my colleagues from our service operation center in Cebu. It gave me the opportunity to network with clients, peers, and, of course, all the staff from Hexagon.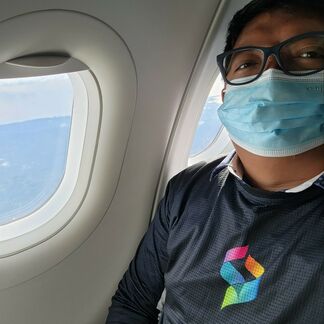 Franklin Mira is a Senior Solution Engineer at TecSurge and has more than 10 years experience as a Process Design Engineer/SmartPlant P&ID Administrator locally and abroad. He is based in the Philippines. Franklin holds a bachelor's degree in Chemical Engineering from the Cebu Institute of Technology.
It was great to be able to see first-hand and understand the latest updates and new features of the applications that I work with daily. Staying on top of the technology is key for me to maintain my skills and knowledge and enables me to deliver services to our clients as efficiently as possible.
I appreciate that TecSurge continues to invest in me and my colleagues by setting aside the time and sending us to conferences like this, and I am looking forward to attending similar events in the future.
If you are interested in joining our team at TecSurge or in discussing what we can achieve working together, please leave a comment below or contact us.