The insufficiency syndrome!
by Rengan Jayakrishnan
Pune, October 27th, 2017. Captain's log 2. I have been travelling Europe from the Nordics, through central Europe and down to the South last month. With tentative signs of business recovery across many of the owner operator companies I spoke to, I saw that there is a new issue arising: the insufficiency syndrome.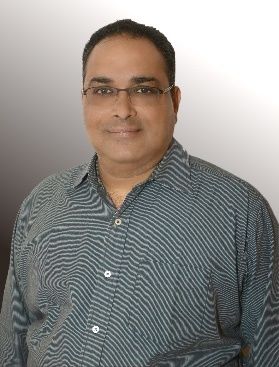 Rengan Jayakrishnan, JK, is the Global Sales Manager at TecSurge. JK is a Specialist in Sales and Managing Global Opportunities. JK has worked previously as Managing Director for CAXperts in India. He is based in Pune Area, India, where he lives with his wife and two sons.
Whether it was European industrial corporations covering chemicals, mining, energy or multinational oil and gas companies that belong to the six oil and gas "supermajors", I saw many of them face the same issues.
They hold leading market positions in their respective areas and carry out activities in more than 100 countries. So now, as business picks up and tasks increase, almost overnight IT departments are faced with a shortage of Internal Support staff: there are not enough super users to address user support request.
Even more so, they face the problem that recruiting suitably qualified personnel can take time, potentially leading to project delays. That's the last thing they want to have to deal with coming out of the slump.
Now they are familiar with employing 3rd party support in many areas, including IT Managed Services, but they mostly have not worked or trusted with specialists in the field of supporting their Engineering Applications.
In my discussions, I could alleviate some concerns because we are familiar with this issue: TecSurge OnDemand offers a scalable pricing model directly linked to your application usage, meaning you pay only for what you need, while being able to instantly scale up to match increased demand.
It's early days yet, but I am certain that many will benefit quickly. The companies I spoke to and that will do business with us, will be able to stabilise staffing levels while gaining flexibility to meet peaks in demand.
If you're interested in discussing how TecSurge "Staff Augmentation" can help your business, please leave a comment below or contact us today.