Building Leverage to Avoid a Race to the Bottom
By Anton Schreibmueller
I am often asked why TecSurge was spun off from its former parent company a couple of years ago. Apart from the change to focus exclusively on service delivery, what's different?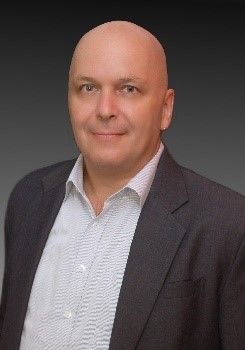 Anton Schreibmueller, President and CEO at TecSurge is a veteran in Engineering Systems. Previously Co-Founder and Managing Partner of CAXperts he is based in Singapore since 2007, where he lives with his family.
As many of you know, the previous parent of TecSurge was a German company. German goods and services are traditionally synonymous with excellence, but often come with a high price tag. Retaining this reputation for quality was of absolute importance to TecSurge, so nothing has changed in that respect. The question then becomes: does this mean that TecSurge services are also expensive?
My blog posting is intended to answer this common question, and explain how TecSurge delivers services cost effectively while maintaining the same high standards and quality that our customers demand.
Almost two years ago at its foundation, TecSurge inherited a team of highly skilled specialists based in our office in Singapore, one of the most expensive cities in Asia. We considered this core expertise to be the most essential component of our business, however we found ourselves struggling to compete on price against service providers located in low-cost countries.
Lowering our standards and engaging in a "race to the bottom" was not an option, so we had to find a way to reduce customer costs while retaining quality and our reputation for excellence.
In one word, the solution we identified was leverage. Our strategy was to scale up our service delivery capability by establishing a new Service Operation Centre (SOC) in Cebu, Philippines. Our specialists in Singapore continue to oversee quality and manage service delivery, but are now able to take on larger projects and deliver in shorter time frames by taking advantage of our much greater capacity.
The results of this strategy are already evident, resulting in increasing business success, and delivering real benefits to our clients. The ingredients of our success at TecSurge are a combination of:
Our German heritage: Reliability, Efficiency and Quality
Our Singapore Headquarters: Expertise, IP protection and Stability
Our Philippine Service Centre: Scalability, Technical skills, Language proficiency
Our German heritage ensures we are an easy company to work with, and that you can rely on our commitments and high quality results. Our subject-matter expertise in Singapore is unparalleled, ensuring we tackle our projects in the most efficient manner possible, and we rely on the team to perform project planning, project management, and quality assurance of our deliverables. Our constantly growing SOC technical team in Cebu are assigned to projects based upon their availability and skills, ensuring we have the capacity to take on larger projects than ever before, while offering highly competitive pricing and delivery schedules.
We believe that the combination of these three ingredients, and using the power of leverage to its fullest, give us a sustainable and highly differentiated business model that will allows TecSurge to grow and prosper even in unpredictable economic times. We have already learned from our existing customers that this smart approach to service delivery has resulted in an efficiency up to 3 times higher than other service providers.
Our traditional customers have been pleasantly surprised, and new customers impressed by our ability to:
execute projects reliably, meeting aggressive schedule and cost targets,
deliver high quality work, often exceeding expectations and without surprises and
operate 3x more efficiently than other service providers.
If you're interested in discussing how TecSurge can help your business, please leave a comment below or contact us today.