What and Who is TecSurge Cebu?
by Liza Entroliso
Cebu, October 11th, 2017 I like word games. Since I joined TecSurge earlier this year I came up with two backronyms for TecSurge, that I'd like to share with you today. I work in Cebu and to me, Cebu is T E C S U R G E: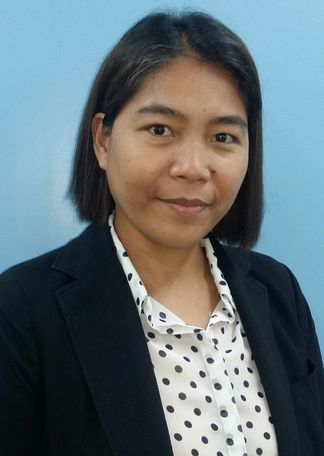 Ma Fe Liza Mulo Entroliso, Service Manager at TecSurge, is based in the Philippines. Liza has extensive experience in Oil & Gas and Energy & Chemicals industries, as a technical support to engineering projects, in the administration, implementation, enhancement and maintenance of Computer Aided Design (CAD) or Computer Integrated Engineering (CIE) applications and tools. Since July 2017, she leads the TecSurge Service Centre in Cebu.
Technologically Enhancing Computerization of Solutions to Upgrade Resources of Global Entities.

What does that mean? We are a Services Operations Centre that works together with the main office in Singapore, as one TecSurge. It is also a

Team Energized by Continuously Searching for Undiscovered Resources for a Greater way to Enhance processes.

Get it?
TecSurge in Cebu comprises a dynamic team of highly skilled young and experienced individuals that bring in great ideas of innovation, work process improvement and value adding solutions, strategically handpicked to cater to client needs. Everyone is very receptive to new technology, and we never stop learning and finding better ways to improve current processes, to exceed our client's expectations.
When a new project arrives, nobody shies away from the challenges that the project presents. And with automation in mind, each person is accountable for his or her deliverables, ensuring that our client will obtain excellent value for money. All our staff display great dedication and passion to their scope of work…and to note, especially with a full stomach… - yes, we like our lunches in Cebu.
Our team has an infectious energy, keeping us going especially when faced with greater demands and challenges. Everyone keeps an open-mind to new possibilities and better methods, and we maintain an excellent working relationship with our counterparts in Singapore, resulting in the teamwork that allows us to overcome all obstacles.
If you would like to become part of this team, please email your curriculum vitae to careers(at)tecsurge.com. We look forward to hearing from you. And of course, if you're interested in discussing how TecSurge can help your business, please leave a comment below or contact us today.