Piping round-tripping: Introduction
by Patrick Mackinlay
Singapore, June 16th, 2020. In this series of blog posts, I want to write about a process I was personally involved with on a project about 25 years ago, and about its modern incarnation on a project that is currently being executed by one of our valued clients.
Many of my ex-colleagues have fond memories of the Worsley Alumina Train 3 expansion project executed in Australia in the late 1990's. One of the reasons this project has lingered in our collective memories was the development of some fairly ground-breaking changes to traditional delivery processes that were applied and refined over the course of the execution.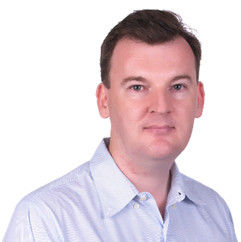 Patrick Mackinlay, Principal Consultant at TecSurge, directs product management and technology for the company. He holds a bachelor's degree in Computer Science from Curtin University, and has over 20 years of experience in the plant design industry.
Prior to joining TecSurge, Patrick held senior technical and consulting roles with NRX and Intergraph, after 9 years with several EPCs as a systems analyst and administrator.
In many cases, these new and proven processes have not been taken up by more recent projects (usually due to unfounded risk-aversion and inertia), so it's a pleasant surprise to encounter a project which is following a similar enlightened path.
The process I will describe is one I will refer to as "piping round-tripping", meaning the electronic transfer of piping data from design to fabrication, and then back to the design environment. While some projects implement the first part of this process, few have completed the cycle by bringing spool and other data back from the fabrication shop electronically and realising the associated benefits.
To explain further, let me take a slight diversion to discuss a similar process which is more common and familiar to many: structural round-tripping.
In the typical implementation of this process, structural steel is laid out in the design office, using 3D modelling systems in collaboration with the design and layout of the equipment, piping, electrical and other disciplines. The structural design model is then transferred electronically to the detailing software (such as Tekla Structures, AVEVA Bocad, SDS/2, Bentley ProSteel and others), which recreates a single-discipline structural model ready for detailing.
During detailing, tertiary steel and connections are added, including every nut, bolt, plate, cut and weld. Once complete, the representation of the detailed model is re-imported into the design environment, ensuring the multi-discipline model reflects the reality of the fabricated structure, including any added elements and clearances.
The benefits of this are process are readily apparent:
Electronic data transfer from design to detailing improves quality, accelerates schedules, and significantly reduces effort spent on the production of intermediate deliverables
Automated identification and visualisation of deltas also saves time and effort when revisions are necessary
Importing the detailed model into the design environment helps avoid unexpected clashes, supports more sophisticated construction work packaging and progressing methods, and produces a more complete digital asset for handover or future modification work
Round-tripping piping data from design to fabrication and back is conceptually very similar, with the main difference being in the emphasis on isometric, spool and weld numbering and other changes or "value adding" attribution being returned after detailing. Piping round-tripping offers the same high-level benefits as the structural process, however the software, data formats, interfaces and details differ substantially.
Over the last decade or two, the round-tripping of structural steel from design to detailing and back has become accepted and even common practice for many businesses. The specifications, data formats, applications and interfaces involved have matured to the point that this process is now quite robust and can be applied to projects of any size with confidence.
Unfortunately, the same cannot be said for piping round-tripping, where technologies such as Intergraph Smart Isometrics and Spoolgen support many of the basic requirements, but significant business process design, configuration, customization, and expertise are needed to achieve the same level of process efficiency as the structural discipline enjoys today.
In my next article, I will explore how piping round-tripping was accomplished 25 years ago using PDS and Spoolgen and reflect on the tangible benefits that were produced.
Look out for these blogs:
Piping round-tripping: 25 years ago
Piping round-tripping: Issuing piping design data
Piping round-tripping: Importing piping fabrication data
If you are interested to discuss what we can achieve working together, please leave me a comment below or contact us.