Functional 3D Symbols in hours
By Mavielle Magto (Mimi)
Singapore, March 12th, 2021. I've been developing Smart 3D symbols through direct programming in Visual Basic and VB.Net for many years now. These languages and approach are the default for Smart 3D symbol development, and offer all the necessary features and functionality, but take months to master and still often require days or even weeks to develop a single symbol, even for those with a solid programming background and experience.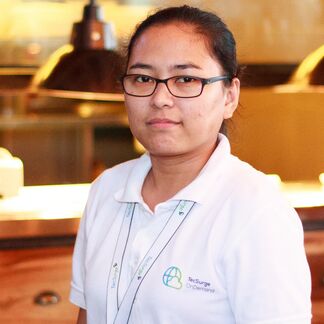 Mavielle Magto (Mimi), Head of the 3D CAD Department at TecSurge, has 15 years experience dedicated to generating high quality solutions, planning complex projects, and implementing and improving quality, service and software development methodologies. She holds a bachelor's degree in Computer Engineering from the University of San Jose – Recoletos.
Prior to joining TecSurge, Mimi held development and administration roles with CAXperts and Wood Group - CCC Ltd.
When I joined TecSurge, I learned that the company was using CAXperts 3D SymbolDesigner (3DS) for Smart 3D symbol development on many projects. Because I wasn't overly familiar with it, I initially thought it would be easier for me to stick with the manual programming approach, rather than learning how to use this new method.
Learning the ins and outs of 3DS was intimidating, but I quickly found more benefits than drawbacks. It provides an interactive design environment, allowing users to graphically author symbols for plant design while limiting the amount of programming knowledge required. At TecSurge, we've also found that it can improve communication with our clients.
With 3DS, I can create elaborate symbol designs without having to worry about complex calculations. This can reduce the time required to develop a symbol, especially those with highly detailed graphics, from weeks to days. By using 3D SymbolDesigner, I can focus on the functionality and representation of the symbol instead of the internal mathematics and calculations. It also allows me to export a variety of data formats including native code and load files. The software ensures that the graphical representation I see while designing the symbol and in Smart 3D will be the same, meaning I don't have to worry about unexpected deviations in the final result.
At TecSurge, we strive to take advantage of innovative tools and techniques to improve our service delivery. CAXperts 3D SymbolDesigner certainly falls into this category, and as head of the 3D CAD department, I encourage my team to take advantage of the software whenever possible, because I know it will help us maintain high quality while meeting tight project deadlines.
If you want to find out how we can support your own organization, please leave me a comment below or contact us to discuss the possibilities.