Happy birthday, CAXperts!
By Anton Schreibmueller
Cebu, May 1st, 2022. Seven years ago, I told people that we are a start-up with 12 years' experience. This year I am proud to congratulate my former partner Peter Schlegel and his team on the 20-year anniversary of CAXperts GmbH.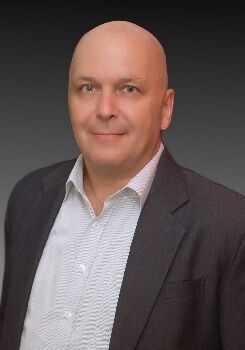 Anton Schreibmueller, President and CEO at TecSurge is a veteran in Engineering Systems. Previously Co-Founder and Managing Partner of CAXperts. He was based in Singapore from 2007 and has been resident in the Philippines since 2019.
As a founder of both CAXperts and TecSurge, I am particularly proud of this anniversary because it reminds me that although TecSurge is seven years old, our successes are based on a continuous 20 years of experience.
Five years after founding CAXperts GmbH in Germany in 2002, I moved to Singapore to further develop the services arm of the business. 8 years later in 2015, persistent and growing demand for services in our industry indicated a more focussed approach was necessary to be successful. This change in approach resulted in me acquiring sole ownership of the Singapore subsidiary of CAXperts GmbH, which was subsequently relaunched as TecSurge Pte Ltd.
2015 also saw the establishment of our TecSurge Corporate Head Office in Singapore, the launch of our Service Operation Centre in the Philippines, and recognition of our new company in the win of the Excellence in B2B Marketing award. Since 2018 we have achieved ISO 9001:2015 as well as ISO 45001:2018 certification and grown our team size to over 80 skilled professionals.
Today, my team shared with me evidence that TecSurge has gained incredible customer recognition, built up a solid brand reputation and a stable pipeline of business. I am especially proud that we have become known by our clients for being easy to do business with, by delivering solutions rather than simply escalating problems.
These accomplishments and the growth of TecSurge reflect the solid foundations established by CAXperts and give me great confidence for our future.
So, today, not only do I want to congratulate our former parent company CAXperts GmbH for achieving the well-deserved milestone of 20 years of doing business, but I also want to thank my team at TecSurge for building on those deep roots to grow and develop into the success story that I see in front of me.
Happy anniversary, CAXperts!
If you are interested to discuss what we can achieve working together, please leave me a comment below or contact us to discuss the possibilities.