The Definitive TecSurge Experience or How I Survived (Almost) a Year at TecSurge
by Marigold S. Gingoyon
Cebu, January 25th, 2021. Come February 17, 2021, I will have spent a year with TecSurge. When I first joined this company, and while I have been employed for 28 years and worked for different employers, starting with a new company felt intimidating yet exciting at the same time. I guess this thrill is mainly due to meeting new people and wondering if I would get along with them and effectively contribute with my knowledge and skills.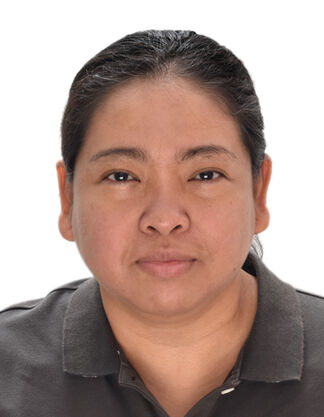 Marigold S. Gingoyon, eLearning Content Developer, Technical Writer, and Editor at TecSurge, has 13+ years experience dedicated to people and project development. She holds a bachelor's degree from Cebu Doctors' University, Mandaue City.
Prior to joining TecSurge, Gold held senior technical and management roles with Blueberry Digital Labs PH Inc. and Lexmark.
My work at TecSurge as an editor and technical writer brings a new set of challenges for me. It is my first time using Adobe Captivate to develop e-learning materials for TecSurge's learning management system. TecSurge is a company that creates value by applying, supporting, and managing complex software applications for engineering procurement construction and owner/operator companies. We prepare customized documentation and training materials to fit our clients' requirements. This tailoring means that our material is properly aligned with our clients' business process, and that their students learn to use the software in the way it is actually applied within their company, rather than in an abstract, generic fashion.
I've used Captivate to create mentoring and coaching content for my team in a previous company. I usually met with a team of writers, editors, graphic designers, user experience designers, illustrators, videographers, and managers to look at their proposed storyboards and approve them. In my current role, I get to experience what it feels like to have my work reviewed and approved by others, and let me tell you that it is exhilarating but extremely daunting! I now have a better appreciation and understanding of how others might have felt when I was the one doing the evaluation.
As I am constantly learning new things, it helps that the people I work with are experts in their specific areas. The best thing is to see their passion and dedication to their roles and tasks. I greatly appreciate the warm camaraderie, especially at times when the stress level is high. I don't think that this warmth has been affected by the COVID-19 pandemic. The folks here exert all efforts and work together seamlessly to meet deadlines and quality expectations. The management, IT, human resources, and other support staff have been critical to my continued stay at TecSurge. An employee can only go so far, but without the timely and proper support from these key people, all efforts will be in vain.
Things are tough these days, but as long as we keep the goal in sight and tirelessly support each other, we will be all right.
If you want to find out how we can support your own organization, please leave me a comment below or contact us to discuss the possibilities.