…a most efficient way to your digital twin
By Anton Schreibmueller
Singapore, April 20th, 2018. With Industry 4.0 initiatives gaining more and more traction across many industry sectors, digital transformation has become a high priority. I have met with many companies who are embarking on their journey to establish an accurate digital representation of existing facilities (a.k.a. a "digital twin"), and this is the first challenge and prerequisite to unlocking hidden asset value.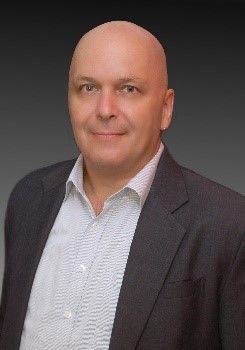 Anton Schreibmueller, President and CEO at TecSurge is a veteran in Engineering Systems. Previously Co-Founder and Managing Partner of CAXperts. He is based in Singapore since 2007, where he lives with his family.
Modern technologies such as laser scanning, engineering data management systems, and intelligent design tools are fundamental to ensuring that the information captured has a flexible and long-term home, and provide a reliable platform for digital transformation initiatives and innovation.
Selecting the right technologies and tools is important, of course, but it's only the first step on the path; after this comes the significant challenge of capturing, converting and converging information with the real world, and integrating it into the chosen technology platform.
That's the part that really caught my attention; the challenges that you will meet when you scratch the surface: for many plant owners, it's an unfortunate fact that existing data may be out of date, missing, duplicated, poorly indexed or filed, or stored in legacy formats.
Collating, correcting and converting this data to make it accurate and accessible takes time and effort, typically in very short supply in today's lean operations. In addition, configuring the technology platform, or transforming data from paper to electronic, or from legacy to new digital formats, requires expertise and experience beyond that available from existing personnel.
Engaging an external service provider to execute and manage this data capture and cleansing is the answer, however finding the right partner to assign such an important task, while keeping a close eye on budget constraints, is not simple:
Your software partner may seem like an obvious choice, but typically the vendor's personnel are much better suited (and priced!) to delivering high-level consulting services, and don't have the scale to deal with the practicalities of transforming asset information.
Another common approach is to work with a system integrator, who typically offers a large resource pool based in a low-cost location. This may address scalability constraints on the surface, but often results in treating every problem as one which can be solved with more manpower, rather than leveraging innovation and automation to deliver results. The adage "When all you have is a hammer, everything looks like a nail" may sound uncomfortably familiar to those who have ventured down this path.
At TecSurge, we offer a third way, by combining our flexible, scalable and experienced team of designers and engineers, with our expertise and a tradition of innovation and automation to deliver high quality results using the most efficient methods available. Our preferred fixed-price commercial model means that it's in our own best interests to deliver efficiently, and our reputation for excellence means the job will be done right the first time.
We understand that each organisation has different requirements, and each starts from a different point, leading to a wide variety of challenges. These are reflected in our work experience, and include common scenarios such as:
Sound too good to be true? Give me a call or contact us and I will be happy to share more in-depth experiences of how we're making our clients happy.