A glimpse @ HxGN Live 2018
by Liza Entroliso
Cebu, July 31st, 2018. Have you ever been to HxGN Live? This year was my first chance to attend. It was more than I expected and being part of the conference was a great opportunity to learn more about Hexagon and meet not only the Hexagon PPM clients, but also the participants of other Hexagon tracks. HxGN Live is a great venue to meet with my existing contacts and create new ones. It was far grander, with thousands of participants, than the Intergraph PPM APAC conferences that I have attended in the past and was topped off by the fantastic venue of The Venetian, Las Vegas.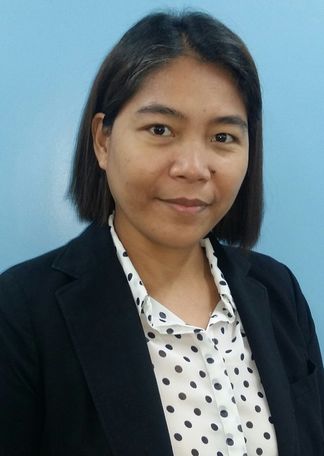 Ma Fe Liza Mulo Entroliso, Service Manager at TecSurge, is based in the Philippines. Liza has extensive experience in Oil & Gas and Energy & Chemicals industries, as a technical support to engineering projects, in the administration, implementation, enhancement and maintenance of Computer Aided Design (CAD) or Computer Integrated Engineering (CIE) applications and tools. Since July 2017, she leads the TecSurge Service Centre in Cebu.
In the PPM track, the product highlights for me were:
Xalt to create Autonomous Connected Ecosystems (ACE),
HXGN SDx a cloud-based asset lifecycle information management solution that supports the incremental building of the digital twin during the project phase of the asset life cycle.
Intergraph Smart Engineering Web API - and
Project ARGO multi-platform viewer, an intuitive environment to navigate data across many different PPM data sources.
The TecSurge booth this year gained more attention compared to last year, so that in addition to the pre-arranged client meetings, our sales team have their hands full following up on possible business opportunities and to keep the ball rolling. What a rush!
Our session "Transition from PDS to Smart 3D at Neste" presented by Project Supervisor Markku Eerikäinen from our valued client Neste had an excellent turn-out. Like last year, being one of the silver sponsors of the event, there was a Facebook live interview at HxGN Live 2018 where Patrick Mackinlay our Principal Consultant explained TecSurge OnDemand Data Management.
I'm looking forward to attend HxGN Live 2019 next year, which surely will also be a great experience to learn, expand networks and gain more business partners.
If you're interested in discussing how TecSurge can help your business, please leave a comment below or contact us today.