Why is technology neutrality important for a managed services provider to the process and power industries?
by Waldir Pimentel
Many of our customers are aware of our long-term support of Intergraph solutions, however may be surprised that our business takes a strictly neutral position regarding the various vendors and products in the market.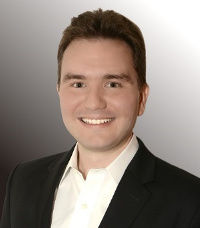 Waldir Pimentel, Service Center Manager at TecSurge, is a Specialist in Engineering Solutions and Systems Integration. Waldir has worked previously as Area Leader Process Power & Marine at Intergraph / Hexagon Brazil and at Genpro Engenharia as Engineering System Manager. He is based in Singapore since 2015, where he lives with his wife.
Each of our three lines of business are focused on providing services, not products, and we strive to deliver the best business outcomes to our customers. Part of being a true partner means understanding your needs and helping you to achieve the best results, no matter what investments, preferences and requirements drive your technology choices. Our neutrality is an essential element enabling us to work with customers, many of which choose to combine solutions from a variety of vendors.
To me, neutrality means thinking beyond technology A or B, however I believe that having strong relationships and in-depth expertise with all the technology vendors in the market is beneficial to our customers. Enabling customers to maximize the benefits from the technology they have selected is likewise firmly in the interests of those vendors, meaning that we're adding value to both sides at the same time:
Customers and end users, by providing expert support, advocacy and advice, and
Technology providers, by providing aggregated feedback enabling product improvement.
As a service provider, with a team formed by professionals with broad range of expertise in chemical, petrochemical, oil & gas, marine and mining, we help our customers to tackle not only their day-by-day activities, but challenges that they may face in the future. One of these common challenges can arise when a customer who has standardized one technology from one vendor needs to use another product due to a project, client or partner requirement. Our neutrality enables us to help customers bridge the gap, and minimize the unwanted costs of a temporary departure from the corporate standard or preference.
Another benefit of our neutrality is enabling adaptability and providing fit-for-purpose advice. Our familiarity with the full range of products and technologies in the market means that our customers have confidence in our consulting and technical skills, without fear of bias. We know the market, we understand what our customers are eager to achieve, we know what needs to be done, and we can recommend the best approach based on each customer's unique requirements.
Being a technologist myself, I enjoy working with others in the TecSurge team who similarly relish the opportunity to learn about new technologies. This translates into our willingness to take on the challenge of mastering new products, even when a specific problem falls outside the traditional Intergraph / AVEVA / Bentley / Autodesk product portfolios.
Vendor neutrality applies across all our lines of business, whether managed services; project services or in our online educational content. Our aim is to help you, no matter what vendor or technology you prefer.
If you're interested in discussing how TecSurge can help your business, please leave a comment below or contact us today.