Who can you trust?
By Patrick Mackinlay
Bangkok, March 13th, 2018. I can distinctly remember times when I was neck-deep in configuring, administering and supporting multiple complex systems for a project, and wished I could share some of my technical discoveries and challenges with peers at other companies. Unfortunately, the default industry mode of strict confidentiality makes that very difficult, outside of the very occasional user group meeting or other chance social encounter.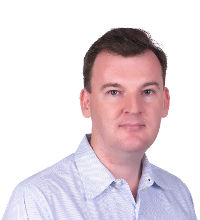 Patrick Mackinlay, Principal Consultant at TecSurge, directs product management and technology for the company. He holds a bachelor's degree in Computer Science from Curtin University, and has over 20 years of experience in the plant design industry.
Prior to joining TecSurge, Patrick held senior technical and consulting roles with NRX and Intergraph, after 9 years with several EPCs as a systems analyst and administrator.
Even on rare occasions when I did have a chance to discuss details with qualified practitioners, it was vanishingly rare that they may have dealt with the exact topic at the same level of detail under the same circumstances, and the resulting conversation lacked the technical depth that could make a difference.
One would think that discussion with the relevant software vendor would be helpful, but my experience was the opposite; the vendor technical team often lacked knowledge regarding the practical application of the software or the corresponding real-world business context, or could only offer "by the book" suggestions, which I'd already exhausted.
In addition, vendors have a vested interest in promoting their own solutions, and will typically shy away from anything which might present their software in less than positive light. This lack of impartiality is also problematic when dealing with systems built using a combination of vendor solutions, leaving the customer stuck trying to bridge the gap between two uncooperative parties.
Over time, I've come to learn that such specialist, creative, pragmatic and independent advice is both in high demand and short supply not only at the practitioner level, but also at the business to business level.
Common scenarios that call for this kind of independent expertise include:
Independent review of software purchase/implementation plans and proposals
Advice on project execution involving integrating solutions from multiple vendors
Shared service provision to multiple parties (e.g. centralised specification management)
Forensic investigation, analysis and audits of software implementation or application
For these scenarios, clients need a third party who is trustworthy, experienced, and most importantly, completely independent of their competitors, and of software vendors and suppliers.
I'm proud to say that TecSurge meets these requirements perfectly; we do not sell, distribute or favour any vendor, we have vast experience using industry applications to complete project work, and we do not compete with our clients by providing engineering or design services.
If you're a technical practitioner finding yourself in the same situation, I encourage you to reach out to our expert team for free, independent advice at any time. I have no doubt you will receive feedback that will be beneficial to you, if only by confirming your opinions on the best path forward.
On the other hand, if you're looking for an honest, impartial opinion on the implementation or application of any industry solutions, please contact us to discuss your requirements; I'm sure you will find our expertise and independence to be second to none.