Going the Extra Mile
By Alfrexzon "ALDU" M. Dumagat
Cebu, June 6th, 2018. To "go the extra mile" is an idiomatic expression defined by the Merriam-Webster dictionary as "to do more than one is required to do".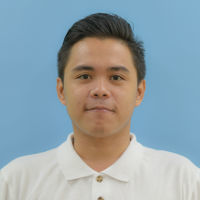 Alfrexzon "ALDU" M. Dumagat, Solution Engineer at TecSurge is a licensed Chemical Engineer with more than five years of professional experience in 2D and 3D Engineering and IT Support. He is based in Cebu City, Philippines, where he lives with his family.
One of the many services offered by TecSurge is to help clients bring SmartPlant P&ID databases up to date. In many cases, this involves not only a technical upgrade of the software and database, but also includes updating drawings to incorporate manual mark-ups and other revisions.
Recently, TecSurge completed such a project for a company based in Singapore. Our client wanted their existing P&ID's revised, applying new symbols and standards. The scope included tasks such as revisions from manual mark-ups, conversion of non-intelligent/auxiliary graphics to intelligent symbols, control valve and equipment data sheet checking, control valve assembly updates, and the correction of inconsistencies.
While much of this work required dedicated manual effort, without any prompting our expert team found creative methods to accelerate parts of the project and ensure the highest quality result.
Firstly, we made great use of the software to define and replace existing graphics with intelligent instrument assemblies, which matched the client's latest standards and expectations. Use of this feature not only saved us time, it also meant that the result was more consistent; an additional bonus is that those assemblies can be reused by our client in the future!
The second method we applied was to convert existing equipment data tables from non-intelligent graphics into intelligent parametric symbols, driven by the properties of the underlying equipment. Again, this ensured a more consistent and flexible result, accelerated the project work, and delivered smart symbols which will be helpful to our client in the future.
In both cases, we applied our expertise and experience to deliver the best possible outcome, going above and beyond the literal requirement. At TecSurge, we cherish the creativity of our staff, and encourage them to work with our clients to find innovative ways to deliver value; we know that our clients appreciate our habit of going the extra mile!
If you're interested in discussing how TecSurge's SPP&ID expertise can help your business, please leave a comment below or contact us.