Migration made easy
By Andy Osborne
Singapore, November 21st, 2017. Just in the last month, I have been speaking with clients, such as a multinational owner operator supplying industrial gases with operations in over 80 countries, and one of the world's leading specialty chemicals companies, that carries out activities in more than 100 countries.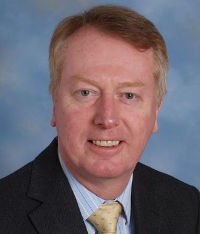 Andy Osborne, Strategic Accounts for TecSurge, is based in the UK. Andy began his career in engineering working for a Chemical owner operator and exploited new technologies that were available at the time to support project execution. He now has extensive experience in Global Business Development, Sales and Marketing with a focus on Engineering Applications and has worked for companies such as Alias Ltd, Intergraph, and Bentley Systems.
All are exposed to the same or similar challenges of managing legacy systems such as PDS, while concurrently operating more modern solutions such as Smart 3D. They think it is time to consider switching completely to S3D, but face challenges in migrating the existing plant data and drawings.
Even as I am writing, I've received a query from an American engineering, procurement, and construction company, approaching us for assistance with the same challenges.
So, what is the best approach?
Referencing the existing data in the new environment appears to offer a solution, but often requires the legacy environment to be maintained, in turn requiring the associated infrastructure and increasingly difficult to find skills to be retained in-house.
Traditionally, companies manually remodel the entire plant which of course takes a lot of manpower and cost, and the schedule required to do it this way may not suit project deadlines. This method also introduces possible quality issues due to unavoidable human error.
Alternatively, there are some market solutions that attempt to fully automate the migration. Due to its inherent complexity, the varying approaches of the different target systems, and the infinite capability for customization, such fully automated solutions do not usually produce satisfactory results. There is no fully automatic translator available that will deliver a model which is indistinguishable from one created manually in the target system from standard catalogue components.
There is, however, a solution available from TecSurge which I would like to share in this blog.
Simply put, we offer a comprehensive and pragmatic solution to the challenges confronting companies looking to transition from PDS to Smart 3D.
Plant Model Migration is an area of core competency for TecSurge and we can't be beaten when measured across all three key characteristics of price, quality and speed of delivery.
Our process is quite simple...
We need to assess the scope of work and effort required. This usually involves us sending you a questionnaire to complete and usually we also request sample data (under a non-disclosure agreement if required)
We can then provide a fixed price quote with an estimated completion date.
Our conversion process involves the use of custom developed automation (that has been proven on many projects) supplemented by manual effort where needed.
We have also prepared highly automated and efficient QA tools and validation reports to ensure converted model accuracy.
Sound good? Then look at this recent example of a successful PDS to Smart 3D Migration, which we completed recently. As an independent service provider, we're able to support migration between vendors, including solutions such as PDMS, CADWorx, AutoCAD Plant 3D, Bentley OpenPlant or AutoPLANT.
If you're interested in discussing how TecSurge can help your business, please leave a comment below or contact us today.