Are your Project Delivery Systems Fully Capable and as Cost Effective as they could be?
By Andy Osborne
Systems capability can be improved. Costs can be reduced.
During our work, we regularly come across companies who have invested significant revenue into the acquisition of project delivery systems and yet they are either not delivering to their full potential or the support infrastructure is expensive to maintain.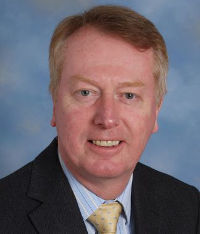 Andy Osborne, Strategic Accounts for TecSurge, is based in the UK. Andy began his career in engineering working for a Chemical owner operator and exploited new technologies that were available at the time to support project execution. He now has extensive experience in Global Business Development, Sales and Marketing with a focus on Engineering Applications and has worked for companies such as Alias Ltd, Intergraph, and Bentley Systems.
Some of the key issues are…
Finding highly skilled staff and more importantly, retaining them
Ensuring that your staff have a broad spectrum of knowledge encompassing all aspects of your chosen systems
Adjusting staffing levels as project demands rise and fall
Provision of local resources for smaller satellite offices
Too much time spent on "firefighting" rather than strategic development
The high costs associated with providing effective end user and admin support
Knowledge of industry best practices that can be applied to the systems that will deliver real results
Standard software maintenance does not go far enough. There also needs to be support for:

Issues that are not software functionality related, such as preferred work flows or processes specific to your company
Guidance based on industry best practices
Customisations that you have created
The service needs to be "hands-on" the issues will get fixed as part of the service

The length of time to make a system "production ready" and the costs associated with doing so
If you recognize some of the above issues, you may want to consider an alternative approach that was specifically designed from the ground up to address them effectively – TecSurge OnDemand.
OnDemand can be used to support an individual technology or a suite of different technologies. The approach recognizes that every company faces different challenges and that they start form a different position.
If you are happy that you have…
An optimal installation / configuration
Optimal work processes and procedures that have been put together based on industry best practices
Access to a highly skilled team with an enormous number of man-years experience gained through working with many EPC's / Owner Operators
No need to reduce the costs associated with supporting project delivery systems
Plans in place that enable you to instantly scale up as project loads increase
An operational model where costs and resources accurately track your project needs
…then there is no need to look further at what TecSurge can offer you.
On the other hand, maybe you are not in such a fortunate position! We would welcome an initial discussion to see if we can help to increase your capability and reduce your costs.
If you're interested in discussing how TecSurge OnDemand can help your business, please leave a comment below or contact us today.