Do I Really Need Annual Maintenance for my Engineering Software?
By Andy Osborne
We often get asked the question "What is the difference between your OnDemand service and the service that I get as part of my standard annual software maintenance?" or "Do I really need your OnDemand service when I am already covered under my annual software maintenance agreement?" or even "Do I really need software maintenance if I am using your OnDemand service?"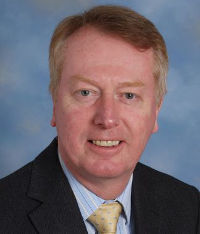 Andy Osborne, Strategic Accounts for TecSurge, is based in the UK. Andy began his career in engineering working for a Chemical owner operator and exploited new technologies that were available at the time to support project execution. He now has extensive experience in Global Business Development, Sales and Marketing with a focus on Engineering Applications and has worked for companies such as Alias Ltd, Intergraph, and Bentley Systems.
To help explain the difference, let's start with what you are paying for under your annual software maintenance agreement. There are 3 key elements to annual software maintenance:
Upgrades to new software releases when they become available
Bug fixed releases when they become available
Help desk product support
The vast majority of the revenue generated by your maintenance subscription goes into the research, development effort and testing associated with including new features or rectifying reported issues and is therefore the essential base level coverage that you need at all times.
The help desk will respond to any issues that you report and provide advice but will limit its scope to issues relating the functionality of the software as documented by the software vendor. What it will NOT cover is:
Any issues that are not software functionality related, such as preferred work flows or processes specific to your company
Guidance based on industry best practices
Any customisations that you have created
Applying changes to rectify issues (e.g. installation of updates, changing of settings or adjustment of software configuration). You will get advice but then be expected to implement the recommendations yourself and if that does not resolve the issue, you need to start the cycle again.
These items that are not covered by standard annual software maintenance are the key deliverables for TecSurge OnDemand, therefore the OnDemand service perfectly complements your software maintenance.
The most important thing to understand is that you can tailor the service to PRECISELY meet your needs to cover either a single aspect of an individual application or a comprehensive service across multiple applications. That way, you are only paying for a service that you need.
The most common scenarios where the value of OnDemand is best realized are:
Provision of support for remote locations
Staff augmentation
Enabling of effective and efficient use of non-core technology
Enabling of effective and efficient use of new technology
Small organisations where resources are limited
Multi-party collaboration (JV's etc.)
Strategic (where outsourcing of user and admin support is the preferred option)
We operate a "shared responsibility" model which is clearly defined at the outset as part of a Service Level Agreement (SLA). You know what you are responsible for, and equally what is covered under your agreement.
So in summary, yes, you do need annual software maintenance at all times, and for those companies that are looking to reduce costs and at the same time increase capability and the ability to scale up and down to meet project demands, TecSurge OnDemand should also be a high priority if you have a requirement as outlined in the scenarios above.
If you're interested in discussing how TecSurge OnDemand can help your business, please leave a comment below or contact us today.