Right service, right solution, right now!
by Rengan Jayakrishnan
Pune, May 4th, 2017. As we continue our journey to promote and educate the industry about the benefits of our managed service solution, I've noticed what I think is a very real trend emerging. The trend is simply that the most forward-thinking of our customers are taking a strategic view of the way they deliver technical support for their design, engineering, procurement and construction applications. Fortunately for me in my sales capacity, in many cases the outcome of this analysis aligns perfectly with our vision and offering, and is leading to a corresponding growth in interest in what we have created.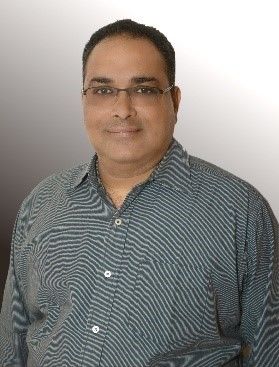 Rengan Jayakrishnan, JK, is the Global Sales Manager at TecSurge. JK is a Specialist in Sales and Managing Global Opportunities. JK has worked previously as Managing Director for CAXperts in India. He is based in Pune Area, India, where he lives with his wife and two sons.
So far, I've observed several different triggers for such a strategic review:
The downturn in commodity prices and subsequent project work, forcing contractors to "do more with less"
Mergers and acquisitions, requiring a critical assessment of existing approaches to obtain the promised benefits of synergy from the resulting organisation
Companies with a desire to apply a common approach to all application and system support, "normalizing" engineering IT
Companies with a desire to keep the focus on their core business and outsource the Engineering IT user support and admin activities to external vendors
I was recently approached by the India-based operations of a global engineering company, and given the opportunity to explain our service portfolio. As usual, I entered the initial discussion with some uncertainty, not knowing precisely where the conversation would lead. To my surprise and delight, I learned that the customer's IT team had already transitioned to a centralised, ITIL®-based service delivery model, with an existing outsourced service provider assigned to support the Intergraph SmartPlant application portfolio!
As it turns out, the service provider selected initially was not able to provide the specialist support required, the customer was looking for an alternative, and had already identified that TecSurge had the necessary know-how.
Another point worth a mention is that a normal sales cycle mainly comprises of a time consuming technical selling phase followed by a commercial closure. However, working with such prospects crunches the sales time significantly as the initial "Customer Education" phase is completely obviated and the only remaining step is the commercial closure.
In a prior case, several years ago, we engaged with an EPC company in Australia, who due to the significant resource cycle downturn, was forced to make significant cuts to specialist staff across the board. Here, the customer also held the strategic view and expectation that an external service provider would be able to fill the capability gap, and it was fortuitous that we had just brought OnDemand to the market.
In both cases, with no prior consultation or collaboration, we found that the solution we provide is a perfect fit to the requirements identified by our customer's strategic analysis. It's very satisfying to be so well aligned with this emerging industry trend, as I think it's every salesman's dream to be in the right place at the right time.
If you're interested in discussing how TecSurge can help your business, please leave a comment below or contact us today.