TecSurge Academy is training for users by users!
by Amparo F. Mina
Cebu, December 3rd, 2019. Since joining TecSurge earlier this year I had the opportunity to work on our TecSurge Academy leading the creation of a Smart Instrumentation Basic User Training course.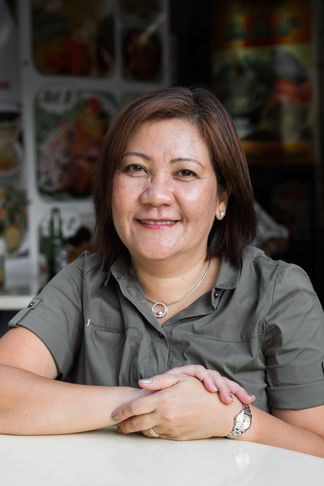 Amparo F. Mina, Lead Solution Engineer at TecSurge holds a Bachelor of Science in Electronics and Communication Engineering.
She is an experienced Design Engineer with a demonstrated history of working in the oil & energy industry. Skilled in AutoCAD, Petroleum, SmartPlant, EPC, and Project Engineering.
Prior to joining TecSurge, Amparo worked for Flour Daniel Inc. Phils., WorleyParsons Engineering Houston, Petrokon Utama Sdn. Bhd and Damit WorleyParsons Brunei.
While the subject matter is dauntingly large, I am impressed with the approach that TecSurge is taking to provide specialized learning and knowledge transfer for engineering, procurement and construction applications.
We provide training for users by users. My years of real-world experience using engineering applications on projects helps to convey the difference between developing, supporting and applying software. This understanding guides the creation of our Academy material, ensuring we speak your language and explain how to use applications in practice, rather than focusing on the features and functions typical of most vendor-led instruction.
Our learning management system (LMS) offers students an easy to use, self-service portal, from which you may study Academy material, complete assessments and quizzes, ask questions and review your progress. Units are small, allowing for easy navigation and the duration for a course becomes palatable for our students.
Interactive involvement throughout the units, which have a transparent duration, allows students to easily navigate the materials. Every unit follows a simple structure where we explain the "what and why", demonstrate how to use the application, followed by an interactive/engagement, such as a guided simulation or a quiz.
We take care to use the appropriate terminology consistently throughout a course, in order to build on a common understanding. Our online LMS and tailored e-learning material provides the student with a virtual teacher using audio and visual aids.
To round off the experience, at the beginning of each course, we provide a practical guide for a best practice setup specific to the training environment.
If you are interested in a free demonstration, leave a comment below or contact us.