The variables of digital transformation
by Patrick Mackinlay
Singapore, April 5th, 2019. Having defined our terminology for digitization, digitalization and digital transformation, we now introduce some assumptions that set the scene for our approach to process plant engineering digitalization.
Firstly, we assume that your business has already decided to embark upon a programme of digital transformation and has selected suitable target technology platforms.
We also assume that a well-defined business case with clear return on investment objectives has been agreed.
And finally, given the typical resource-lean plant operational environment, we assume that it is recognized that external help is required to accomplish digitalization objectives.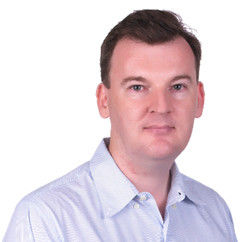 Patrick Mackinlay, Principal Consultant at TecSurge, directs product management and technology for the company. He holds a bachelor's degree in Computer Science from Curtin University, and has over 20 years of experience in the plant design industry.
Prior to joining TecSurge, Patrick held senior technical and consulting roles with NRX and Intergraph, after 9 years with several EPCs as a systems analyst and administrator.
We strongly believe that the digitization of plant information should be a one-time exercise! Fulfilling this objective requires attention to detail, focus, expertise and experience. Failing to accurately capture data will almost certainly lead to the failure of a digitalization initiative, as expressed in the well-known adage of "garbage in, garbage out".
Each digitalization project has its own constraints and objectives from which the scope and schedule can be derived. Key variables influencing the project include the nature and quality of existing inputs, and the selection of source and target applications and technology.
We believe that if these assumptions are valid, the right partner is engaged, and project scope and schedule properly controlled, digitalization projects can be completed quickly, cost-effectively, and accurately. These decisions are critical to ensuring your ROI objectives are fulfilled and digital transformation potential achieved.
The digitization of plant engineering information can appear daunting, with complex interrelated data sets, specialized application software, legacy data and systems, and a range of inputs of differing quality to contend with.
We offer our "six C's" methodology as a structured approach to the challenge which makes it possible to communicate clearly about the different activities involved. The six Cs are Capture, Configure, Convert, Cleanse, Consolidate and Change. As previously discussed, each plant has differing starting points and objectives, so our methodology can easily be refined to precisely address your specific scope and requirements.
In broad terms, the first and last stages of our process are more heavily weighted toward on-site activities, involving either your own personnel or local sub-contractors. The four stages in between can largely be performed remotely, offering significant cost savings and minimizing disruption to your operations and personnel.
Upon completion of your digitalization project, it is expected that a strategy for maintaining the accuracy, availability and completeness of your digital twin on an ongoing basis is implemented, which shall be the subject of a future presentation.
If you would like to discuss this topic further, please leave me a comment below or contact us via our web site or email.