What can you expect from a TecSurge plant model migration?
by Chrise Anne Mae Ocampo
Cebu, November 9th, 2018. This year I have had the privilege to contribute to a project involving the migration of a complete PDS refinery model to Smart 3D.
Through the dedication of our team, and excellent collaboration with the client, we completed the project slightly ahead of schedule: final deliverables were submitted a week earlier than the planned date. While bringing the project home on time and on budget is very satisfying, the most interesting aspect of the effort for me in my second year at TecSurge was the quality target, and how we achieved it.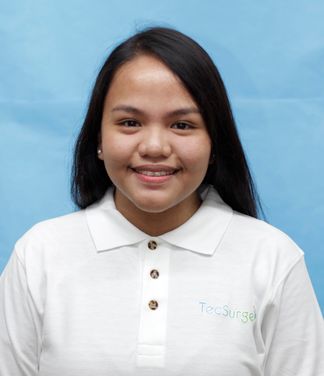 Chrise Anne Mae Ocampo, Junior Solutions Engineer at TecSurge, is based in Cebu, Philippines. She has a strong technical background built up since starting as an Apprentice Engineer in her On-The-Job training at TecSurge in 2016. Her focus is on 3D equipment design and Smart 3D.
The following is a list of some of the details involved in our quality process, and what our clients should expect from a TecSurge plant model migration project.
Although some To-Do List entries might be expected due to fundamental differences between PDS and Smart 3D, TecSurge delivers migrated models with a clear To-Do List. This helps our clients to maintain model quality in the future when modifications and additions to the plant are required, by making it very easy to identify and correct any issues introduced by the new work, without any distraction from unhelpful pre-existing entries.
Database integrity issues are often overlooked because proactive action must be taken to identify and correct them, and in many cases reported discrepancies are "warnings" rather than errors. Delivering a model free from integrity issues helps our clients to ensure seamless and trouble-free future database upgrades.
TecSurge uses a proprietary toolkit to automate portions of the migration process. While a 100% automated migration remains impractical, our toolkit enables us to perform the manual modelling activities in the most efficient manner and includes automated quality checking (e.g. comparing input and output bills of materials) to ensure the integrity of the result.
Intact isometric drawings
Part of our quality process involves generating the piping isometrics for each migrated pipeline, which helps to ensure model integrity: successful drawing extraction is a good indication that a pipeline is free from disconnections, errors and other critical issues. The resulting isometrics are also used to validate the migration by comparison with the original input PDS isometrics.
We manage the S3D catalogue carefully, ensuring the data is synchronised within Smart Reference Data and within the model. This benefits our clients by guaranteeing the delivered catalogue is fit for use and ready to be enhanced to suit future demands if required.
Our process for the migration of equipment models involves proprietary automation, which ensures that not only are the input and output models identical both graphically and with respect to their attribute information, they're easily and directly editable using standard Smart 3D software functionality, minimising the effort required to implement plant modifications.
The TecSurge approach of replacing PDS logical supports (symbolic markers) with 3D physical supports in Smart 3D is one area where the migrated model is significantly improved compared to the source. Being able to see where supports are positioned and how they are oriented helps to avoid potential clashes in the future and produces a more realistic plant model.
It's quite common for legacy PDS models to contain a variety of subtle errors, such as components which have not been "reconstructed" since a specification change which may affect them. Our process of thorough quality control enables us to identify such errors, and in most cases to correct them as part of the model migration. Eliminating such errors ensures the final model is exactly as intended, even when the input itself is not perfect.
These highlights and the technology, techniques and teamwork involved in achieving them were the most eye-opening and interesting part of the project for me, and I'm looking forward to applying them again in the future.
Our commitment and expertise in first-class plant model migration makes us the leader in the field, and our results and satisfied clients speak for themselves. Whatever your model migration challenge, leave a comment below or contact us to find out how TecSurge can help your business.