Money in the Bank
By Patrick Mackinlay
In our industry, people are very familiar with project-based service delivery, as projects are the main source of employment for many of us. Because it is not based on a project execution model, I'm often confronted by confusion and misunderstanding when introducing TecSurge OnDemand, and this blog posting is intended to explain the key differences.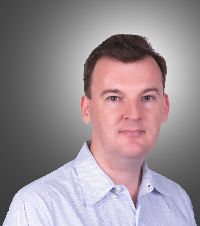 Patrick Mackinlay, Principal Consultant at TecSurge, directs product management and technology for the company. He holds a bachelor's degree in Computer Science from Curtin University, and has over 20 years of experience in the plant design industry.
Prior to joining TecSurge, Patrick held senior technical and consulting roles with NRX and Intergraph, after 9 years with a number of EPCs as a systems analyst and administrator.
Typical projects are performed by teams of people working in parallel on tasks which complement each other to accomplish the goals of the project as described in its scope of work. A schedule is used to identify the start, finish and milestones of the project, as well as the sequence and logic of each of the individual tasks and their resource requirements. Pricing can be agreed on a time and materials basis, or with a fixed price, with billing normally conducted after the work is completed, at pre-agreed milestones.
The project execution model is obviously ideally suited where goals can be clearly defined in advance (e.g. to design and construct a new refinery), and a scope and schedule can be developed and agreed to control and manage the necessary activities. We provide professional services which follow a project-based execution model through our TecSurge Service line of business.
There are many types of services which do not allow for this type of up-front planning, because the tasks which must be performed vary in response to changing conditions, and the services are expected to be delivered within a very short period after the request is made. These types of services can be referred to as transactional services, and we are exposed to many examples of this type of service in day to day life.
One example is the services provided by a retail bank with relation to your bank account. Neither you, nor the service provider (bank), are aware in advance of the timing or details of the debits, credits and other transactions that you may need to request over time, but when you do request these services, you expect them to be completed immediately or within a short time frame.
Most of the services provided by TecSurge OnDemand are transactional in this way, and again, one of the components is very familiar to any of us who has worked with computer systems; the user support service. In this case, it can't be known by the user or the service provider in advance what questions or assistance may be required, or when those requests may be made, but when you do require that support, you expect it to be delivered quickly.
Requested administration and data management also fall into this category, as nobody can predict precisely when the system configuration may need to be adjusted, a software patch installed, a user's rights may need to be modified, or a new symbol or specification required.
Because of these fundamental differences, transactional services can't be scoped, priced, controlled or resourced in the same way as projects, and different methods for managing them must be applied. In developing TecSurge OnDemand, we decided to study and adopt many of the practices and methods included in the industry standard ITIL® IT service management (ITSM) framework, resulting in the mechanisms described in the table below.
| Control | OnDemand Approach |
| --- | --- |
| Scope | A service catalogue defines the range of services available to end users which may be requested, and any restrictions or limitations on those requests. Any approvals needed are captured and built into the request work flow during the service on-boarding process. |
| Cost | Customers select from a range of plans defined based on the number of requestors (end users) of the application being supported, enabling the cost of the service to rise and fall in line with user demand. The billing approach is a subscription model, with typical duration of 6-12 months. |
| Time | Rather than being linked to a schedule, service delivery is governed by a service level agreement, which specifies targets such as response and resolution times for each service in the catalogue. In some cases, fixed delivery times are specified, while for others (typically for user support, which often requires unpredictable investigation effort), service level targets are defined in terms of averages. |
These methods combine to ensure a high quality, flexible, scalable service, which can directly address many challenges faced by today's engineering organisations. Service management based on ITSM best practices is a key differentiator for TecSurge, and enables us to reduce your engineering systems operational costs by up to 30%.
If you're interested in hearing more about how we can help you gain more flexibility and scalability from your engineering systems, while reducing costs and increasing predictability and capability, please leave a comment below or contact us today.