The BIG THANK YOU
by Raychia Padilla
Cebu, November 1st, 2019. I am very honoured and thankful to have been granted an educational scholarship from our company, TecSurge. I am greatly indebted to the company's generosity and support because it allowed me to fulfil my dreams on academic pursuits. The company's generous contribution has allowed me to take a master's degree at the University of San Jose Recoletos.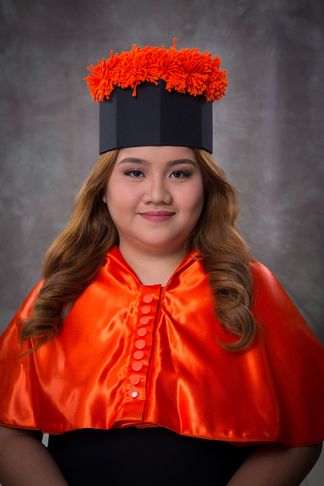 Raychia Padilla, Solution Engineer at TecSurge holds a Bachelor of Science in Computer Engineering and a Master of Science in Management Engineering.
She has been part of the TecSurge family for more than three years and is responsible for Smart Reference Data (SRD) and Smart Reference Data Plus (SRD+) during the creation of projects, users, roles and assigning user securities.
Prior to joining TecSurge, Raychia worked as a Design Engineer and was a full-time student.
Even with the hardships, challenges and pressures that I had faced, I passed and submitted the needed requirements back in September with a grade of 1.7 (1 is the highest possible score) and graduated last October 26, 2019.
With this, I would like to take this opportunity also to thank all my colleagues at TecSurge and specially to Boss Anton who gave their unending support and help in my thesis paper entitled "Readiness of TecSurge Inc. for ISO 9001 Certification", in terms of financial assistance and broader expertise.
Now that I have graduated, I will use the knowledge, skills, and expertise I have gained during my two years' time at University of San Jose-Recoletos to contribute not just to our company's success, but also to the engineering industry.
Once again, a BIG THANK YOU for your continued support and investment in my future. This would not have been possible without all your help. ☺️ ☺️