The TecSurge Scholarship Program
by Anthony Ludalvi Vista
Singapore, September 1st, 2017 When we founded TecSurge in 2015, we did not only think about business. We were very much aware of the Company's social responsibilities, and the role that we would like it to play in the communities, where we live and work.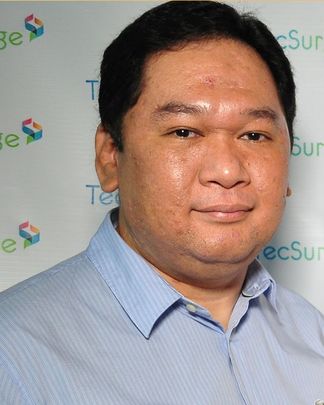 Anthony Ludalvi Vista, Director at TecSurge Inc., helped to setup the Philippine subsidiary for the company and register it under the Philippines Economic Zone Authority. He is based in Manila since 2017, where he lives with his family.
Being an Engineering IT company that is always eager to expand its knowledge, TecSurge learned that some engineering students in local Cebu universities or colleges faced financial challenges in completing their education.
Knowing and believing strongly in the importance of education, the Company decided to help students to reach their dreams of becoming engineers by creating a Scholarship Program.
The Program grants and commits to talented engineering students' full payment of their tuition fees enabling them to graduate from college.
One of the first students to receive TecSurge's scholarship grant is Christopher Patindol who was also an On-The-Job-Trainee (OJT) with the Company. He is presently a recipient of the Program and is set to graduate in March next year from the University of San Jose – Recoletos.
When I spoke with Christopher, he said that he is a proud of his time with TecSurge in Cebu. Both his classmate David and he gladly accepted an opportunity as OJTs at TecSurge, followed by the scholarship and the additional opportunity to work part time while still focusing on the university studies.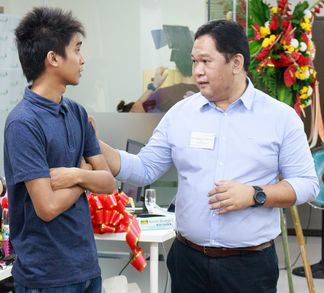 If you're interested in discussing how TecSurge can help your business, please leave a comment below or contact us today.