Requested Administration
TecSurge OnDemand component
We perform system administration tasks on demand.
Customer Benefits
Full service coverage with predictable monthly pricing

Governed by service level agreement (SLA)

Easy-to-use application-specific service catalogue

Traceable and transparent request process

Optional client approval prior to fulfilment
Requested Administration Service Catalogue
The following are high-level descriptions of the Requested Administration Services included in TecSurge OnDemand. These generic outlines are matched by highly detailed application-specific descriptions in the service catalogue available to end users, describing service levels, operational impacts and procedural aspects of each service.
Requested Administ­ration Service
SPMat
SPRD
SPF
SPOOLGEN
S3D
PDS
SPI
SPP&ID
SPEL
Backup Data

Backup Data

Although regular backups are performed and verified as a Scheduled Administration service, there are occasions when a backup is requested by a user or a project prior or after some specific milestone. This service can be requested to generate the backup and deliver the results to the end user for a variety of scenarios.

✓
✓
✓
✓
✓
✓
✓
✓
✓
Configure License

Configure License

This service is used to request the installation or removal of a software license key, or a change to the configuration of the license management software.

✓
✓
✓
✓
✓
✓
✓
✓
✓
Configure Settings

Configure Settings

This service allows changes to be made to the application's settings. This includes actions such as altering global project or application parameters and user-specific defaults and settings.

✓
✓
✓
✓
✓
✓
✓
✓
✓
more...

more...

Contact us

today to see the full list of Requested Administration Services available for your engineering applications

Contact us today to see the full list of Requested Administration Services available for your engineering applications
Our Solution
TecSurge offers a comprehensive range of Requested Administration Services for your engineering applications. The full Requested Administration Service Catalogue is included in the TecSurge OnDemand contract and price: this component of TecSurge OnDemand covers all the tasks that your end user would typically request from your systems administration team.
Based upon the applications covered by your TecSurge OnDemand agreement, and their functional or project role, application end users are free to browse and select from any of the Requested Administration services to which they are entitled.
Using the portal to request administrative services is a simple three-step process: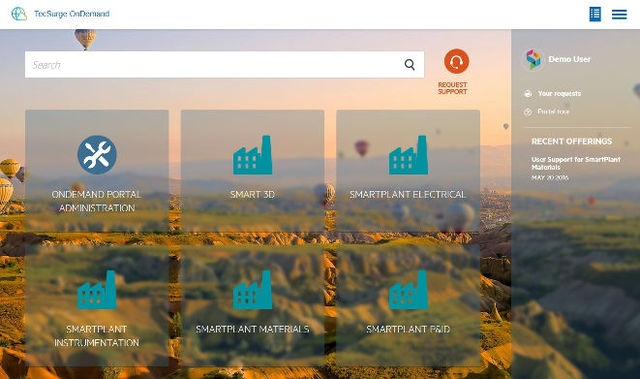 TecSurge will assign the work, fulfil the request, and keep you notified throughout to ensure you're kept informed each step of the way.
TecSurge develops and continually improves best-practice procedures to clearly identify the detailed tasks associated with each request. Our team of experts constantly monitor and apply these procedures to ensure the consistent and timely delivery of administrative services to end users. Our process ensures your business and projects reliably receive the highest quality of service, with efficient interactions and predictable outcomes.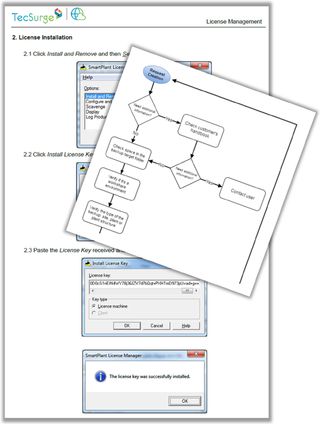 If you would like more information about Engineering Managed Services or any of the TecSurge OnDemand components, contact us today for a TecSurge OnDemand demonstration.