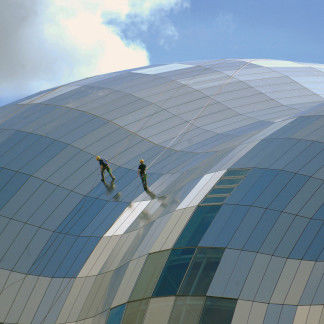 Cleanse
Process Plant Engineering Digitalization
Ensure data meets quality and consistency standards
This stage ensures data meets requirements, standards and expectations for quality and consistency. In some projects, the input data may be the result of a prior conversion stage, in which case data quality control and correction is typically performed in an integrated workflow. In other scenarios, the objective may be to identify and correct errors within an existing database or application.
Essential requirement for systems integration, advanced data analysis and future-proofing.
A standards-compliant and high-quality digital record forms an essential basis for many transformation opportunities, including those involving systems integration and data analysis. Addressing application and database validation issues helps to avoid problems with future technology upgrades.
The extraction, interpretation, comparison, analysis and correction of engineering data requires experienced engineering application experts, familiar with automation and reporting technologies, to produce actionable results while minimizing disruption to operations.
The following link is a selected example of our work.
Our familiarity and experience with data cleansing, combined with our industry expertise and engineering know-hop>w mean that we can complete this type of work with maximum efficiency. Rather than bombarding your engineers with lists of exceptions, we analyse the inputs, identify options, recommend a solution, and execute in aggregate upon approval. This approach ensures we truly provide a solution rather than creating a new problem.
Application validation reporting and resolution
Database analysis and optimization
Structure and tag reorganization
Ensure your digitalization project is a sprint and not a marathon
Our focus on innovative automation, efficient methods, and quality results mean that your project is more likely to achieve its expected ROI targets. Let's talk.
Please contact us for a free evaluation and discussion of your requirements.