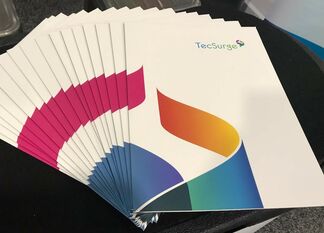 TecSurge Attends HxGN Live in Las Vegas
Singapore, May 20th, 2022. We are attending this year's HxGN Live Global conference from June 20th to 23rd in Las Vegas NV, and we look forward to networking with some of our valued clients face-to-face and introducing our newest capabilities.
Especially relevant with the ongoing industry interest in digitalization and digital twins is our recent and growing experience with back-modelling from laser scans and existing plant drawings and documents. This expanded capability perfectly complements our proven expertise with 3D model migration, enabling us to deliver fully intelligent, high fidelity, as-is 3D models of a plant, incorporating all available inputs and information.
TecSurge at HxGN Live
Additionally, come and talk to us to learn how we have expanded our managed services capability through the inclusion of application hosting. TecSurge OnDemand provides user support, application administration and data management for engineering, procurement, and construction applications as a managed service.
Get a sneak peek here how we make work easy for you:
See us at HxGN Live in Las Vegas from June 20th to June 23rd to find out more - or let us setup a meeting for a free evaluation and discussion now.
Anton Schreibmueller, President & CEO, Patrick Mackinlay, Principal Consultant, Raghu Krishnamoorthy, Service Manager, and Marc Albani, Marketing Director, will be looking for you at the conference.
---
Contact us for a discussion and to arrange a meeting at HxGN Live.
For business inquiries, please contact Anton Schreibmueller, Global Sales Manager at anton.schreibmueller@tecsurge.com.
TecSurge specializes in providing services for engineering data and software, and is unique in:
Being independent from engineering services and technology providers, offering impartial advice and solutions aligned with your interests.

Having the industry knowledge, technical expertise and manpower required to deliver results while minimizing disruption to your operations.

Delivering high quality results through focus, specialization and automation.

Using efficient, innovative methods and techniques to ensure you realise your ROI.
TecSurge delivers increased value to our clients through TecSurge OnDemand, TecSurge Academy and TecSurge Service.
© 2022 TecSurge Pte Ltd. All rights reserved. TecSurge and the TecSurge logo are registered trademarks of TecSurge Pte Ltd. or its subsidiaries in other countries. Other brands and product names are trademarks of their respective owners.
TecSurge mailing addresses
Corporate Headquarter: TecSurge Pte Ltd • 18 Boon Lay Way • #10-135 TradeHub 21 • Singapore 609966
Contacts
Anton Schreibmueller

President & CEO

Global Sales Manager

Marc Albani

General Manager

Director Marketing & Communication