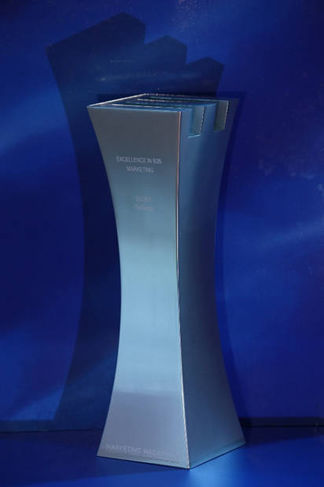 TecSurge wins Excellence in B2B Marketing award
Singapore, November 19th, 2015. TecSurge is pleased to announce having gained recognition at this year's Marketing Excellence Awards. At a gala evening that took place in Singapore yesterday evening, TecSurge received an award for Excellence in B2B Marketing recognising the achievement of its New Managed Services Business launch earlier this year.
"We celebrate this recognition of TecSurge as a reassurance that our value proposition is right on the money," said Anton Schreibmueller, President and CEO of TecSurge. "Many of our customers seek new ways to become more efficient while maintaining quality and seek a trusted partner that they can rely on. What the team at TecSurge has achieved with this recognition will contribute to TecSurge emerging as a very strong brand."
The successful launch of TecSurge as a company and introduction of TecSurge as a new brand is the result of Excellence in strategic B2B marketing development, Excellence in Launch Marketing and execution on a stringent timeline and partner agency selection with shared values and perfect execution.
Solutions at TecSurge focus on enabling customers to master challenges specifically around Engineering Software. TecSurge Solutions are TecSurge OnDemand, TecSurge Academy and TecSurge Service.
---
Contact us for a discussion how our expanded infrastructure can benefit your business.
Find out about career opportunities at TecSurge.
For business inquiries, please contact Rengan Jayakrishnan, Global Sales Manager at rengan.jayakrishnan@tecsurge.com.
TecSurge is an independent expert team providing a unique 24x7 worldwide service to efficiently apply, manage and support complex software applications for Engineering Procurement Construction and Owner / Operator companies. Our mission is to deliver applications that are ready for use and enable our clients to maximize ROI through scalability, adaptability and simplicity. Previously a part of CAXperts, quality, reliability and working in a true partnership with our clients remains at the heart of what we do. TecSurge delivers increased value to our clients through TecSurge OnDemand, TecSurge Academy and TecSurge Service.
TecSurge is a registered trademark of TecSurge Pte Ltd. Website: https://tecsurge.com
Contacts
Anton Schreibmueller
President & CEO TecSurge Pte Ltd
Marc Albani
Director Marketing & Communication TecSurge Pte Ltd