TecSurge Announces Raghu Krishnamoorthy as Chief Operating Officer
Singapore, July 6th, 2023. TecSurge, a rapidly growing IT service provider specializing in engineering data and software for the process industry, is excited to announce the promotion of Raghu Krishnamoorthy to the role of Chief Operating Officer (COO). This well-deserved promotion recognizes Raghu's exceptional dedication and contributions to the company over his nine years of service.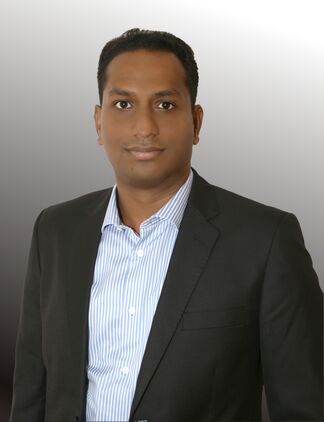 As Service Manager, he showcased his exceptional leadership skills, proven ability to drive results, and commitment to providing outstanding service to our clients. Acting in a de-facto operations management role for the last two years, Raghu further demonstrated his suitability for this senior leadership position, helping the company to achieve its best-ever annual result in 2022 and placing us on-track to outperform in 2023.
This promotion to Chief Operating Officer reflects the natural progression and evolution of Raghu's career within TecSurge, and the expansion and consolidation of the management team.
Anton Schreibmueller the President & CEO of TecSurge said: "His proven track record, extensive experience, and deep understanding of our operations make him the perfect fit for this critical role. As our organization continues to grow, we need to construct and formalize additional structure within our management team to drive our expansion plans and ensure operational excellence."
In his new position as Chief Operating Officer, Raghu will be responsible for overseeing the day to-day operations of the company, implementing strategic initiatives, and fostering collaboration across departments. His leadership and expertise will play a vital role in guiding our organization to new heights of success.
At TecSurge we value and recognize the dedication and talent of our employees. This promotion is a testament to our commitment to nurturing internal growth and providing opportunities for advancement. We firmly believe that investing in our employees' professional development not only benefits them individually but also strengthens our overall organization.
Please join us in congratulating Raghu on his well-deserved promotion to the role of Chief Operating Officer.
---
For business inquiries, please contact Anton Schreibmueller, Global Sales Manager at anton.schreibmueller@tecsurge.com
TecSurge are an independent IT service provider focused exclusively on engineering data and software used in the process industry. Our clients include a wide selection of owner/operator and EPC companies from around the world, with businesses spanning oil & gas, mining & metals, chemical and pharmaceutical sectors. TecSurge provides data, content, development, integration, and application services for Autodesk, AVEVA, Bentley, Hexagon, and other leading software solutions, through either project-based or managed service engagement models. Our remote service delivery is powered by our team of industry-experienced solution engineers located at our Singapore headquarters and service operation centre in Cebu, Philippines.