TecSurge targets full vaccination
Singapore, October 20th, 2021. Since the beginning of the pandemic last year, all TecSurge staff have undergone regular safety awareness training and complied with corporate safety management measures which are consistently implemented in line with local government directives.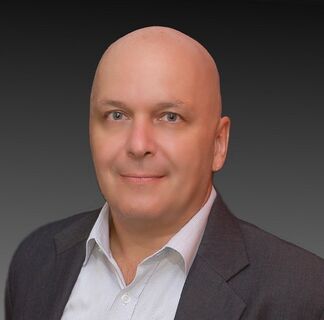 To ensure the health and safety of our employees, we have encouraged testing, tracing, and vaccination. "We are delighted that most of our staff have already been vaccinated", Anton Schreibmueller, President and CEO of TecSurge said, adding, "Our target is to have all staff members vaccinated by the end of this year to minimize the risk for everybody in the company."
Since we are working to upgrade our occupational health and safety (OH&S) management system from bizSAFE Level 3 (a Singapore certification which we have held for more than three years), to compliance with the ISO 45001 standard, our vaccination efforts strengthen client confidence in our ability to support a stable and growing working relationship.
bizSAFE Level 3 recognised that TecSurge has conducted risk assessments in compliance with relevant workplace safety and health regulations.
ISO 45001 is the international standard for OH&S management systems that will allow TecSurge to improve its OH&S performance in promoting health and preventing injury.
As a global IT managed services company, we strive to achieve and retain client satisfaction through the core services that we provide. Our three core competencies of OnDemand, Service and Academy can be simply delivered ad-hoc scaled to business and project demand, or as part of a predictable longer-term partnership. We cherish responsiveness. We communicate in a transparent and timely manner, 24x7, to ensure a smooth working relationship with our clients.
We live our values as a team, whether at home remotely or in our office spaces at the Service Operation Centre (SOC) in the Philippines or the Corporate Head Office (CHO) in Singapore. Feel free to contact us to start a discussion or discover more about our commitment to provide you with an unrivalled customer experience – always.
---
For business inquiries, please contact Anton Schreibmueller, Global Sales Manager at anton.schreibmueller@tecsurge.com.
TecSurge specializes in providing services for engineering data and software, and is unique in:
Being independent from engineering services and technology providers, offering impartial advice and solutions aligned with your interests.
Having the industry knowledge, technical expertise and manpower required to deliver results while minimizing disruption to your operations.
Delivering high quality results through focus, specialization and automation.
Using efficient, innovative methods and techniques to ensure you realise your ROI.
TecSurge delivers increased value to our clients through TecSurge OnDemand, TecSurge Academy and TecSurge Service.
The TecSurge Quality Management System (QMS) is certified by TÜV SÜD under the ISO 9001:2015 standard companywide.
TecSurge first attained ISO 9001:2015 certification in 2018 both from the Deutsche Akkreditierungsstelle GmbH (DAkkS) and Singapore Accreditation Council (SAC) via TÜV SÜD. The certification remains valid for three years, subject to annual surveillance audits.
© 2020 TecSurge Pte Ltd. All rights reserved. TecSurge and the TecSurge logo are registered trademarks of TecSurge Pte Ltd. or its subsidiaries in other countries. Other brands and product names are trademarks of their respective owners.
TecSurge mailing addresses
Corporate Headquarter: TecSurge Pte Ltd • 18 Boon Lay Way • #10-135 TradeHub 21 • Singapore 609966
Contacts
Anton Schreibmueller
President & CEO
Marc Albani
Director Marketing & Communication
Website https://tecsurge.com/