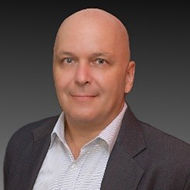 Why I Keep Coming Back to HxGN LIVE
Las Vegas, June 14th, 2017. "Our attendance at the 2017 conference also marks the one-year anniversary of our regional Alliance Agreement with Intergraph in Asia-Pacific under which Intergraph OnDemand delivers TecSurge managed services for Intergraph solutions to Hexagon PPM customers." writes Anton Schreibmueller, President and CEO at TecSurge.
TecSurge is at the HxGN Live conference 2017 in Las Vegas this week. Read Anton's full blog.
We are looking forward to speaking with you and making your experience with Managed Services for Engineering Software an easy one.