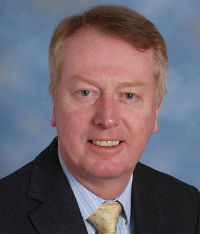 TecSurge appoints Andy Osborne for Strategic Accounts
Singapore, 20 May, 2016. TecSurge are delighted to announce the appointment of Andy Osborne to manage Strategic Accounts for TecSurge. Andy will be based in the UK.
Andy began his career in engineering working for a Chemical owner operator and exploited new technologies that were available at the time to support project execution. He now has extensive experience in Global Business Development, Sales and Marketing with a focus on Engineering Applications and has worked for companies such as Alias Ltd, Intergraph, and Bentley Systems. He is bringing additional benefits to TecSurge customers with his focus on strategic accounts and his base in Europe.
TecSurge introduced the concept of TecSurge OnDemand as a Business Process Outsourcing offering in a targeted market of process, power and marine engineering IT. Coupled with TecSurge Academy and TecSurge Service, our suite of Managed Services for Engineering Software will benefit our customers through unprecedented levels of scalability, adaptability & simplicity.
---
TecSurge is an independent expert team providing a unique 24x7 worldwide service to efficiently apply, manage and support complex software applications for Engineering Procurement Construction and Owner / Operator companies. Our mission is to deliver applications that are ready for use and enable our clients to maximize ROI through scalability, adaptability and simplicity. Quality, reliability and working in a true partnership with our clients remains at the heart of what we do. TecSurge delivers increased value to our clients through TecSurge OnDemand, TecSurge Academy and TecSurge Service.
© 2016 TecSurge Pte Ltd. All rights reserved. TecSurge and the TecSurge logo are registered trademarks of TecSurge Pte Ltd. or its subsidiaries in other countries. Other brands and product names are trademarks of their respective owners.
TecSurge mailing addresses
Corporate Headquarter: TecSurge Pte Ltd • 18 Boon Lay Way • #10-135 TradeHub 21 • Singapore 609966
Contacts
Anton Schreibmueller President & CEO
Andy Osborne Strategic Accounts
Rengan Jayakrishnan Global Sales Manager
Marc Albani Director Marketing & Communication
Website http://tecsurge.com