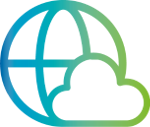 Business Process Outsourcing for effective Engineering IT
Singapore, 25 February, 2016. TecSurge hosted a webinar at the beginning of February on the topic of "Managed Services for Engineering Software". We sought to address three burning questions that currently take place in many customer conversations. These questions are:
Desperate to contain costs in periods of low demand?
Frustrated by complex engineering software?
Struggling to obtain access to the right Engineering System expertise when you need it?
The webinar was an important stepping stone to introduce the concept of TecSurge OnDemand as a Business Process Outsourcing (BPO) offering to a global audience of owner operators, EPC's and software vendors in a targeted market of process, power and marine (PP&M) engineering IT, which has not yet been addressed by any organised managed services provider.
During the webinar presentation, we engaged our audience through a series of pointed questions. The results of the poll questions collected during the webinar offer several insights that we now want to share with you. Note that we had 49 attendees and the results below are an audience snapshot:
Insight 1: In the current economic environment, driven by low oil prices and declining global growth, our customers are focused on reducing their costs.
We asked our audience to select what are their top 3 challenges. The results below show the top challenges ranked in order of importance:
Reducing costs in periods of low demand
Delivering services to site, branch or project locations
Obtain expertise at the time and point of need
Supporting a broader variety of engineering software applications
Retaining skills in the organisation
The moderate surprise here is that although the main focus is on cost reduction, there are several other challenges that are all a close second and of almost equal importance!
Insight 2: There will be continued demand for quality system administration in Engineering IT-infrastructure (despite low oil prices and declining global growth).
Two of our questions addressed efficiency and productivity around the demand for system administration.
Following the question "Do your system administrators also perform design engineering project work?" we found that
Just over one quarter of system administrators also work on 2D or 3D applications.
Almost three quarters focus solely on system administration.
In our reading, we would boldly suggest that the majority of current system administrator resources could be freed up with BPO. Resulting benefits will positively impact core business performance, such as added value to design engineering project work or improved support through focused administration of non-engineering-IT-infrastructure.
With the question "What is your projected demand for Engineering IT system administration over the next 6-12 months?", we see that
One third expect demand to decrease between 1 to 5 or by more than 5 system administrators


The majority expect no change to today or expect demand to increase between 1 to 5 system administrators


Nobody expects demand to increase by more than 5 system administrators
In summary the lion's share of respondents indicated that the demand for engineering IT system administration remains at least constant or increases slightly in the near future.
Insight 3: The market is ready to consider alternatives to the traditional model, such as BPO.
We asked: Which department currently provides your system administration for Engineering IT?
More than half indicated "The IT department"
The rest indicated "The Engineering department"
No one indicated "The software vendor" or "An external IT Managed Service Provider"
The not so surprising result of this poll question is that no one is currently outsourcing the system administration for Engineering IT, but reallocated the task internally to the existing IT or Engineering departments. Given the results of our first question, there seems to be an opportunity for companies to optimise their expensive resources.
We then asked "Does your company policy allow vendors remote access to your computer systems to provide services?"
The most frequent response was "Yes, when assisted via our personnel"
A minority of the respondents indicated "No" or "Not aware of their company policy"
The rest indicated "Yes, we allow full access to infrastructure automation platform" or "Yes, we allow unattended direct remote access"
The replies indicate, that the majority of companies may allow vendors remote access, which is a prerequisite to BPO. The managed service concept is obviously well familiar to many companies and they are ready to consider alternatives to the traditional model.
So, what did we conclude from this webinar?
In summary:
The main challenges for our customers are to have a scalable, reliable managed service where required skills are available on demand.


While there are many managed service players for IT-infrastructure, TecSurge appears as the first company that applies the same principles to engineering applications.
Although many of our customers in the Process, Power and Marine industry are seeking sustainable cost optimisation, in response to the volatile oil price, they do not stop to work, obviously. The challenges are multifaceted and the opportunity to do things differently now becomes more important than ever. We expect to see an extension of BPO into the sector, because our findings show that providing worldwide remote access to expertise would address most of the top challenges. If we can see it, our customers – both owner operators and EPC's - will certainly have seen that already.
Here we can help, because TecSurge OnDemand takes the years of practical experience and expertise in operating, maintaining and enhancing complex engineering software solutions, to deliver a step change in flexibility and predictability to you - our clients. TecSurge OnDemand provides comprehensive user support and application administration as Managed Services for Engineering Software. TecSurge OnDemand introduces outsourced and professionalised services that drive efficiency and productivity with a dedicated focus on the PP&M sector.
As the industry transforms, we are only at the beginning. We are looking forward to speaking with you and making your experience with Managed Services for Engineering Software an easy one. Get the details of how you can benefit from TecSurge OnDemand here.
The Key Benefits that you will find are
Scalability - We match your demand either up or down
Adaptability - You can have confidence and rely on us to deliver
Simplicity - Quality and knowledge at your fingertips
If you'd like to find out more, please contact Rengan Jayakrishnan rengan.jayakrishnan@tecsurge.com. For a copy of the webinar presentation and to view the recording, please click here.
---
TecSurge is an independent expert team providing a unique 24x7 worldwide service to efficiently apply, manage and support complex software applications for Engineering Procurement Construction and Owner / Operator companies. Our mission is to deliver applications that are ready for use and enable our clients to maximize ROI through scalability, adaptability and simplicity. Previously a part of CAXperts, quality, reliability and working in a true partnership with our clients remains at the heart of what we do. TecSurge delivers increased value to our clients through TecSurge OnDemand, TecSurge Academy and TecSurge Service.
TecSurge is a registered trademark of TecSurge Pte Ltd.
TecSurge mailing addresses
Corporate Headquarter: TecSurge Pte Ltd • 18 Boon Lay Way • #10-135 TradeHub 21 • Singapore 609966
Contacts
Anton Schreibmueller
President & CEO TecSurge Pte Ltd
Rengan Jayakrishnan
Global Sales Manager TecSurge Pte Ltd
Marc Albani
Director Marketing & Communication TecSurge Pte Ltd
Website: tecsurge.com